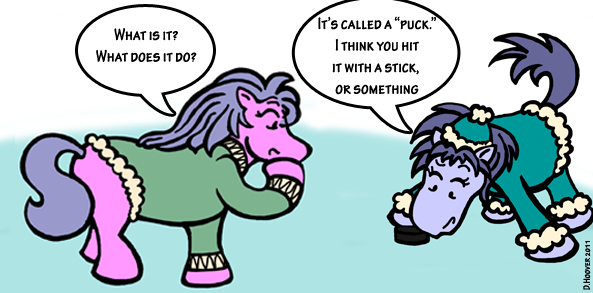 Because when the internet asks, the internet shall receive.
(I was going to call this "My Little Honies", combining the words "hockey" and "ponies" when I realized that was a terrible idea)
I was on Twitter the other day asking people for ideas of what to draw. Ponies became the popular answer, so, I decided to combine today's modern ponies with our favorite game. I may have to make this a series because, clearly, we need a shot of them in hockey gear. I haven't watched My Little Pony since the 80s, but this is a meme I may just have to run with. Rainbow Dash...Marleau Dash? Joe Trottington?
(if that inspires even one photoshop of Joe Thornton as a centaur, I will be extremely pleased
)