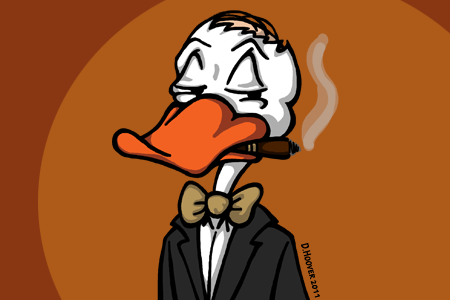 Tonight @ 7:30pm
Our perennial feathered foes return tonight for a rematch. The Ducks played, and beat, the Blues last night, so hopefully they'll be tired and listless and generally hopeless ineffective. Probably not, but a girl can hope, can't she?
Dan Ellis is rumored to be in nets tonight for the Ducks, which has lead to, and while likely cause more #OccupyEllisCrease on twitter. Nemo is supposed to get the start tonight for the Sharks. It will be interesting to see how well he's rehabbed after coming back from surgery to remove a cyst. People may wonder why it took so long but a) I hear those hurt really really bad and b) I'd rather not rush our goalie back.
The Sharks need to come out strong tonight. Losing 2 in a row is balls, but losing 3 in a row to start the season would be worse. Did I just jinx it? I really hope I didn't just jinx it...