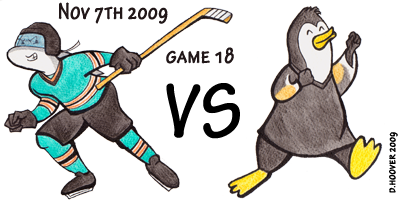 Yes, the Penguin is still celebrating his Cup win. We would be too.
Whoo! West coast game! The Sharks are back home after spending most of this young season on the road, not in the Pacific Time zone. Tonight's action kicks off at 7:30 Sharks time and will be on CSNCA. If you can't be at the Tank. be by a tv or radio. This one's gonna be good.
We can't lie, this is a big game. Both teams have injuries to some key players, but don't expect that to make things any easier. Two of the best teams in the league will be battling it out tonight. This game could get insane. Highly suggest you tune in.