So on Thursday CSNBA had a nice BBQ down around 3rd and Harrison in the City. I was unable to go because I had work that day (so much to do, in fact, that I stayed late), but thankfully @Noctro, famous for the blocker he made for Nabby, was able to attend.
The shirt Noctro brought was large enough (we guessed) that if JoePa wanted it, he could keep it and potentially even wear it (you know, just once, to see how it fits), although our main mission was to have it signed by the man himself. It's a men's L so I will never wear it in public, but having something like that signed and framed would just be amazing.
Noctro did NOT disappoint and not only did he get the shirt signed, he got it on TV!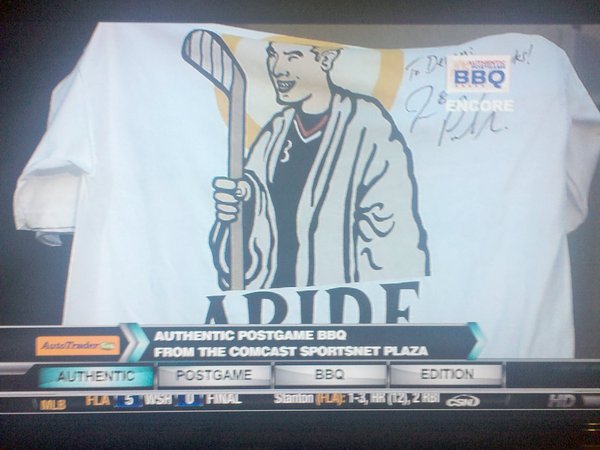 Holy crap! I was at work when I got word and I shouted this out to everyone in earshot.
No one believed me.
But here it is. Formerly LIVE video proof that the shirt was ON TV! All 5 seconds of glorious, glorious air time.
So JoePa apparently loved the shirt, which is great. His brother was also there to see it, so we suspect he'll be giving him crap about it for some time to come.  Sharkie saw it and ran right over.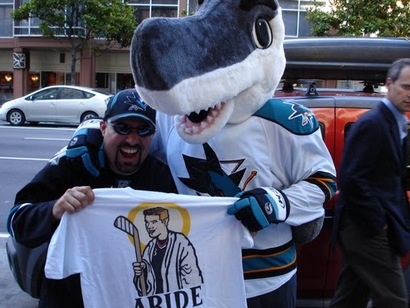 That is obviously not me in that photo. Thanks Noctro!
Oh, and if you want your own FABULOUS ABIDE shirt, buy one here!