*hint*He invented them all. All of them.
As all we scholars of American History know, he was most fond of fighting bears. So I drew a picture of that. Enjoy!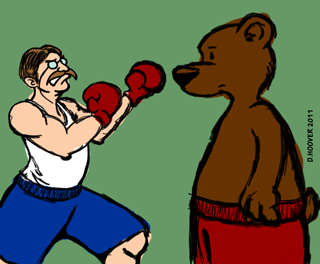 I didn't know what to write about, but @mymclife needed some paper topics and someone suggested sports Teddy Roosevelt participated in.