Gameday! Sharks v (Stoopid) Flames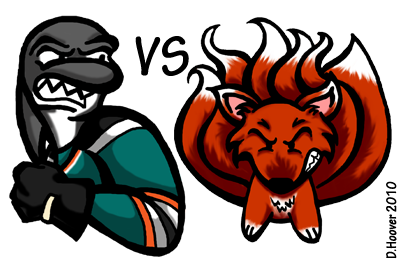 7pm start time.


Gather your canoes, kayaks and dinghies Sharks fans, it's time to paddle on down to the Tank for some hockey.
The Coyotes had to go and win last night, which is so annoying for the Sharks. I mean, come on guys, the regular season is nearly over, can't you 'Yotes just coast? Do you have to be all up in our division and annoying like that? It's like you're actually playing the game, or something. So rude.
Hopefully we'll have Teeth back for tonight. Seems whatever he did looked worse that it really was, which is good. I believe Heater is eligible to return tonight as well. Keep those elbows down, sir. The Flames annoying the crap out of me too, but let's just keep it to some good, clean checking, alright? Hip checks and ass checks accepted in all rinks.