Guest Post/The Offseason: Rating the Captains of Deadliest Catch
By LeNoceur, who sometimes makes dumb hockey jokes over at Melt Your Face Off.
Catching crabs can be sexy. Just ask the millions of viewers of Discovery Channel's "Deadliest Catch" docuseries, which features literal boatloads of manly men doing manly things. Many fans are enamored of one or more of the rugged seadogs who helm these big boats. I'm here to provide the definitive ranking.
How, you ask, does a straight guy have the qualifications to rank the sexiness of a bunch of other, presumably also straight, dudes? The answer is simple: situational "flexibility." Those guys spend weeks, even months, cooped up together in close quarters, with nary a lady for hundreds of nautical miles. You just know there are some lonely nights out there on the open water. As a veteran of an all-boys Catholic high school, I can totally sympathize, and judge. So, here are your Top 10 All-Time Deadliest Catch Sexy Captains.
10. Elliott Neese. Elliott is a newcomer to the show this season, as the rookie captain of the Ramblin' Rose. At 29, he's the Justin Bieber of the group, and the only passable twink in the bunch. Elliott prides himself on working his crew hard. He's also got a perpetual chip on his shoulder, and everyone knows that the hottest lovers are those who feel like they have something to prove.
9. Johnathan Hillstrand. A classic bear, rugged as they come. While not possessed of traditional good looks, Captain John has a winning sense of humor, so long as your sense of humor revolves around bags of flour and fireworks. Captain John also helms the only ship in the fleet with an onboard sauna. Haaawwwwt.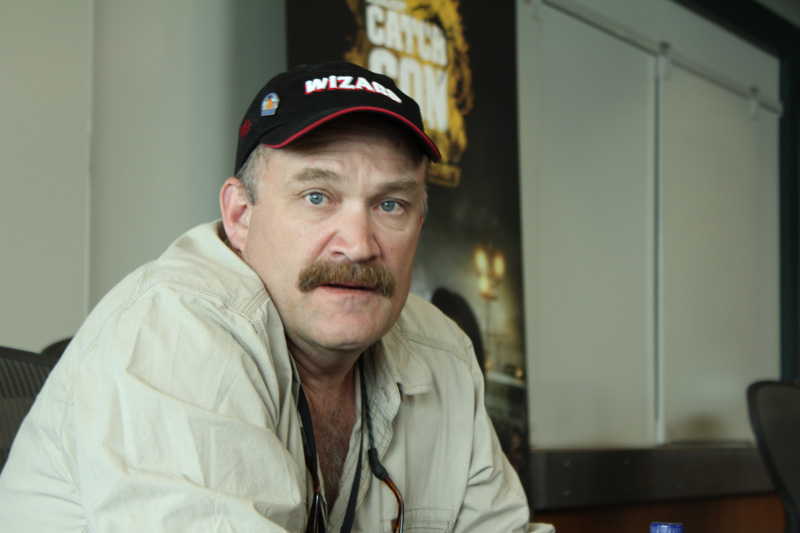 8. Keith Colburn. Who wants a mustache ride? While his hairtrigger temper and nasty chewing tobacco habit might be a turnoff to some, Keith is unquestionably the most financially successful fisherman in the fleet. Now, I'm not saying you're a golddigger, but...when you need a new pair of long underwear, Captain Keith's your daddy. DirtySexyMoney.
7. Derrick Ray. This one's for all you sub bitches out there who like to be TOLD what to do and how to do it, preferably while being verbally humiliated. That's not everyone's turnon, I'll grant you, but if it's yours, well, Derrick will have your panties wet with the very first biting criticism of your sorely lacking technique, you dumb bitch.
6. Rick Quashnick. For you sensitive types, there's big ol' teddybear Captain Rick. Now, I know you're really too nice to try and steal him away from sweet Donna, but you can at least fantasize about being cuddled by Captain Rick. He'll pet your hair and tell you how nice you smell.
5. "Wild" Bill Wichrowski. Wild Bill has a gruff exterior, but underneath it you can tell he really cares about his guys. He's a tough cookie, but once you get past that facade, a sensitive, generous lover lurks underneath. Also, that HAIR. Just thinking about my fingers wrapped up in that glorious mane...nevermind. Carry on.
4. Tony Lara. The main thing about Captain Tony is those shimmering blue eyes. They give him an air of vulnerability and innocence. Couple that with the fact that he's a sailing and fishing veteran who has never run a crab boat before...well, guys, this is the perfect project lover. He's experienced enough not to just blow his load at your first flirtatious glance, but not calcified in his ways. Spend a few hours with him every weekend, and after about six months you can turn him loose as a lovemaking machine. The rest of the world will thank you for your service.
3. Blake Painter. He took over the Maverick after Captain Rick retired. Look at those cheekbones! This is a boy you definitely won't be embarrassed to wake up next to, or show off to your friends. He's probably too conceited to really get the job done right between the sheets--I'm betting he's a wham-bam-rollover-snore kind of guy--but man, oh, man, for pure eye candy he's tough to beat.
2. Jeff Weeks. Remember Captain Jeff from the Billikin? The ponytail, the easygoing attitude. Captain Jeff will light one up for you, and then melt you away in a 12-hour tantric marathon that will leave you simultaneously exhausted and completely refreshed.
1. Sig Hansen. For some reason, whenever Captain Sig appears on my TV screen, the opening bars of George Michael's "Father Figure" play in my head. Maybe it's because he's a man not given easily to affection, like my own father. Or maybe just because he's drop-dead Scandinavian gorgeous. This ruthless Viking will take advantage of your own daddy issues, and plunder your shores at will.