Post Game Recap Sharks v Wild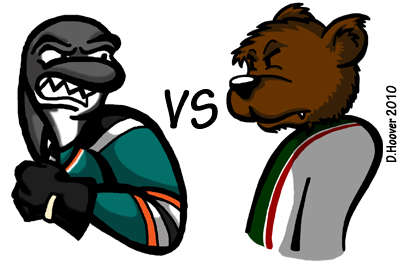 Whoo! We finally beat the elusive Wild! In season's past the issue with the Wild has been that "IT'S A TRAP!" and the game was so slow glaciers would melt faster than a team could get through the neutral zone. Now days, the Wild are much faster, and far more annoying. Having a former asst. coach for the Sharks as their head coach has improved their play and their ability to annoy to a rather large degree. Add in what has bene a really weird season of San Jose, and you have all the ingredients for a new menace.
With both teams coming in on three game win streaks, you knew it was going to be a hard fought night. Neither side would want to lose.
Seriously, folks, how clutch is Logan Couture?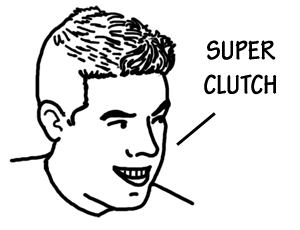 Thanks, JoePa. He IS super clutch. And you should know, being super clutch yourself.
Seto scored 2 goals to get off his epicly long seasonal schneid. Benn (or as I have taken to calling him, "Benry") Ferriero also scored a goal.
The Sharks once again had an absolutely dominate second period. If they can figure out how to start that way int he first and sustain it, the rest of the West better watch out. That 8 spot is nice, but the Sharks ain't stopping there.
Nemo may have let in some softies, but he also made some killer saves. He's really turned it on lately and it's been really nice to see. (what did I say about him needing time to adjust?)
For everyone who spent the first half doubting this team, we're finally seeing the type of play I always knew they had in them.They're only going to get better as the season goes on. They have a goal, they have to fight to make the playoffs. You want adversity? This is just the type the Sharks need. Don't be surprised when they sneak their way into the post season.