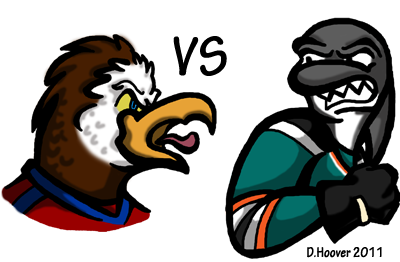 This afternoon @ 4pm
Ah, East Coast games. Early, not work friendly, and now much harder to watch after a certain thing that will not be named was shut down the previous week. I usually do my best to catch the radio broadcasts of day games, but it can be hard to really listen when you're busy doing 100 other things. Still, a game's a game and I'd like to see a Sharks win. Continuing their streak would move them that much closer to division leading Dallas, who currently sit in 3rd in the West. Don't think they can do it?
They can. Just watch.
They will.
Go Sharks.