Gameday! Sharks v Avs! Post Trade Edition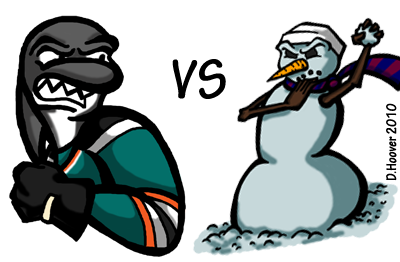 Tonight at 7pm!
Tank Time!
The Sharks take the ice with newly acquired Ian White, and without recently departed Derek Joslin. No time to sit back and relax and take in the sights, Ian White is hitting the ice tonight for his very first game as a Shark. He's sporting number 9, which is even more of a signal that the days of Milan are gone than his trade to Ottawa. Braun has been called back up as well. Look for more Inception soundtrack references with his name the more time he spends with in then NHL.
While they may be facing the slumping Avs, the Sharks cannot sit back tonight. Colorado is going to be feeding off the energy of their newly acquired players, and the points are amazingly important tonight. If the Sharks win, they can pass Nash and Phi in the standings. Can't sit back, can't slow down, just gotta fight.
Do it.
Go Sharks.