Gameday! Sharks v Kings Take the Division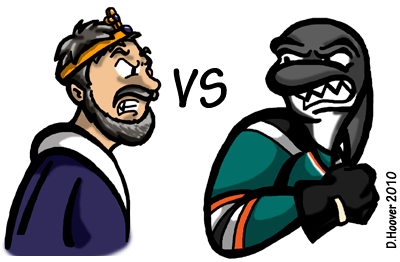 Tonight at 7pm
EARLY START!
Win the game (in regulation) and win the Division. Win in any other way, and secure a playoff berth for the Kings and keep the divisional crown up for grabs. Cliche aside, it's a big game. 2 points in regulation tonight and the Sharks can stay in the race with the Wings, take the division, and set their sights firmly on the remaining games in the season. (remember, divisional opponents are potential first round opponents)
Tonight's the night Sharks. Let's close it out.
Go Sharks!