Gameday! Sharks v Kings round 1 game 5, FIGHT!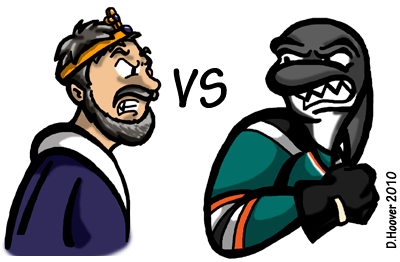 Tonight at 7:30pm
Game 5
Sharks lead series 3-1
Not mentioning the E-word. If Pens v Lightning taught us anything that Van v Chi had left out, it's that those particular games don't come to easily. I'm hoping the Sharks can keep up the performance they have in game 4, and take this thing like we all know they can.
Until then, I think I speak for all of us when I say O_O
Go Sharks!