2010-2011 Season Opener! Go Sharks!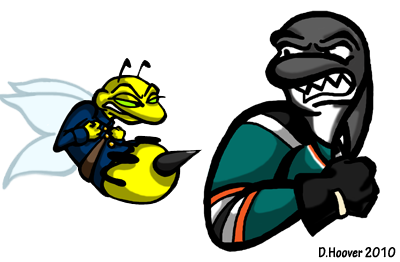 It's here, it's here! The first game of the year!
We've waited all summer for this. Be it patiently, impatiently, angrily, basebally, rosterbationaly, zomgwhatisDWdoingaly, and occasionall World Cup-aly.
But enought substitutions, it's time for the real deal. Hockey is back, it's here, and it's going to be one helluva ride.
Strap in, because at Noon PDT, this thing is on. The Sharks, lead by "still has that new Captain smell" Joe Thornton, will take on the Columbus Blue Jackets in Sweden. Watch it on Versus, listen on KFOX.