Gameday! Sharks v Flames. Best Enemies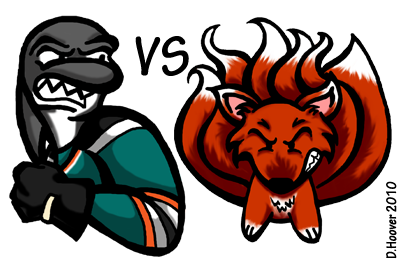 Early start tonight! 7pm!!
Randy and Drew, Jamie and Dan too!
CSNCA and 98.5 KFOX have got you covered
Nemo will be back in the nets tonight for the Sharks as they take on the Calgary Flames. Last time these two teams faced each other the Sharks got a helluva shellacking, being shut out 4-0. That seems to be a theme anytime we face Calgary, one of the two teams inevitably embarrasses the hell out of the other. It's comforting in it's predictability, but annoying in it's tendency to not always go the Sharks way.
Tonight is the night the Sharks squash the Flames. Let's get out there and do it, boys!
Go Sharks!