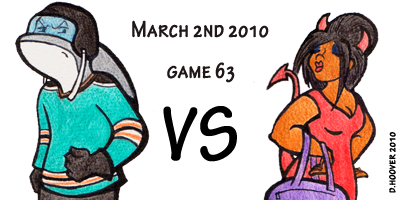 So the first period I was like, ok, this is about what I was kinda thinking we'd get. The Olympians on both teams are fired up, the guys who were on vacation are a little slow, looking like they need to get their legs back, but it's going ok. Sharks got a ton of great chances. The Devils got some too but both goalies were looking solid in their respective nets.
Did you know Nabby has a new mask? I didn't either!
Anyway, period ends 0-0
Then the second starts. At first it's a lot of the same. Missed chances, back and forth, a few players slipping on one part of the ice (I hear it's quite slippery), the Devils having some weird equipment issues, you know, a normal game.
Then there's this wacky play, puck goes to the net, nabby stops it but is squeaks through and just sits in the crease for a little bit. There's this huge fight in front of the net to find it, not that anyone really knew it was lost, Nabby clearly thinks he's got it for sure, and then Zubrus just kinda see it hanging out there all alone and goes *pppooookkkeee* and in it goes for the first tally.
Le sigh.
But what can you do? Plays like that happen right?
Yeah. Before I even finish thinking that thought WAGUUUUUUSSSSSSSHHHHHH Fraser pounds on past Nabby for the 2-0 lead. "Well," I say to myself, "that's unfortunate." But 2-0 is the most dangerous lead in hockey, or so they say. (They say that about any lead that isn't like 5+)
The period continues. Things settle down a bit, but the Sharks look rattled and the Devils do not. They look pretty decent, though not stellar, but good enough. And wouldn't you know it, Kovy gets bored on a power play and scores to make it 3-0 right before the period ends. "Well," I say to myself, "that's even more unfortunate. It's a good thing Lost is about to be on!"
And so I switch.
Now, before I get someone commenting about tivos and dvrs and watching online, allow me to explain a few things:
First: I've been watching Lost since 2004. I have been watching the Sharks since 2005. The ONLY  thing that can trump the Sharks game, aside from something maybe like a presidential election, is Lost. The Church of Eko and the ZOMGWTFPolar Bear meets once a week on Tuesdays and 9pm. I loyally attend.
Second: Let's just say we don't have a DVR due to that whole one income thing. The only reason we still have cable is because of the Sharks. I want, no, need to be able to watch them live both in town and out. Believe me, if it weren't for the Sharks, the cable would be long gone.
Third: The other half was home. If he's not, and it's a Lost night AND a game night, the game has a better chance of winning out and I'll go watch Lost (legally) online after. But when he's here, there's no way I'm letting him watch without me. He'll lord over me with the facts he has that I don't. I know this because I greet him very late every Tuesday night with "Lost was really good, just so you know." Some might say I'm just asking for him to be annoying about an episode he sees without me by doing this, but trust me, he'd do it regardless. So, I switched.
The third period, I can only assume, started much like the second had ended. It sounded bad anyway, especially when the Devils scored their fourth goal, and I was quite I happy I'd changed channels. But the something magical happened and the Sharks scored THREE unanswered goals whilst I was away on Craphole Island watching Dogen and Sayid compete in a badass-off. For a few minutes, I regretted my decision to change channels. Seto scored twice, once at even strength and once on the PP, and was followed by JOEPA who also scored at even strength to bring the Sharks within one. I say for a few minutes because while the idea of watching my Sharks tie the game (and perhaps even come back to win it) in the third was a very very tempting one, Lost suddenly went to all kinds of kick ass land, and I was compelled to stay. And stay I did. Very happily in fact. I'm sort of tempted to watch it again.
Sadly, the Sharks third period rally wasn't quite enough, and they lost to the Devils 4-3, but at least the eventually made a game out of it. That beats the pants off a 4-0 loss.