Gameday! Tell'em About the Twinkie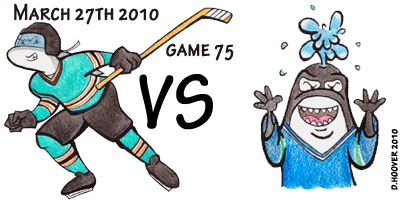 Tonight @ 7pm
So today marks the third annual take our friend to the game and watch him cry when the Canucks lose event. There are only two problems with this event this year though: 1) Our friend is actually in Canada right now and 2) the Canucks are actually good this year.
Technical difficulties? Oh yah, you betcha.
Other assorted minor difficulties: the lack of frozen lemonade. A sure fire way to get the Sharks to win when our friend is in attendance is to get him a frozen lemonade. For some reason that Tank seems to have abandoned this icy delight, leaving us with no way to guarantee certain victory. While I'm unsure of how well this particular plan would work in his absence, I'd be willing to give it a try. You know, for science.
On the plus side, we'll hopefully see the Ma and Pa line out there again tonight. (That would be Malhotra, Marleau and Pavelski) I know that the HTMLine is the one everyone loves, but they've been figured out. Time to let Ma and Pa handle this.