Gameday! Starry Eyed Surprise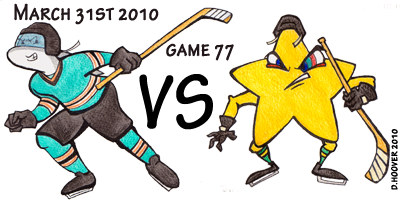 Today @ 5:30pm
Who do we want in net?! TURCO! When do we want him? NOW!
Aren't you just saying that because Lehtonen was in net for that hidieous 8-2 loss?
I might be.
There's also this compelling argument:
I rest my case.
EDIT: We're not making Joe Thornton being out a thing until it becomes a thing, but
here's an update from Pollak
on the subject. Players do get injured, even Iron Men like Joe. He'll be back.