Gameday! I'm Seeing Stars, I'm seeing Stars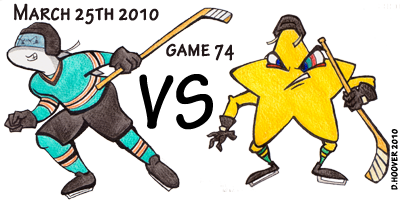 Tonight @ 7:30pm
Home game!
Just some quick channel related biiizzz nasss: CSNCA is now channel 41. I don't know what you'll find on 89 tonight, but it won't be the Sharks game. Again, CSNCA has moved to channel 41.
And apparently Food Network moved to 34 and TBS is now 35. WTF is up with that?!
So inspirational quotes worked last time, and while the logical areas of my mind realize that what I post here has little to nothing to do with how the Sharks play*, the fan parts of my mind are telling me I need to stick with what works. Superstitions are fun! But I'm quoted out and I have no cute little personal quote about how I misheard a certain player's name. Shall I claim I did, just to stick with a day old tradition? Marty Turdco perhaps? Mike Moimmagonnascorelike5timeontheSharkseverygamedano?  Brad nevertouchedbyJacob Richards?
Maybe I'll just mention how, on a recent episode of Shark Byte, I was really confused by this raher attractive and clean cut looking fellow they kept talking to in the locker room. I know the Sharks by their faces at this point, but this guy was a mystery. Who the hell is this guy? Turns out it was Jay Leach, pretty much the only Shark I haven't seen enough with his helmet on to even begin to recognize him with it off. But I will say, if there's a Mrs. Leach, her husband is one attractive looking man.

*Does Chaos Theory apply here? Someone get me Dr. Ian Malcom on the phone...