Thoughts of a Nabby-less Sharks
So, as we saw earlier today, Nabby has been told that it's time for him to move on. While this is not a huge, major surprise, based on what I saw a few weeks ago, I thought they might try to negotiate with Nabby up until the 1st, rather than let him walk. Best I can guess, knowing what I know as a fan and what I know from what I infer from that information, Nabby simply was going to cost the Sharks too much to keep. In fact, the official article from the Sharks basically says as much.
We NEED cap space, and Nabby has/is/was a like candidate for trade or walking papers since the season ended. Patty's statues has been up in the air as well, although with this move, HOPEFULLY, we can keep him in teal. It will be hard enough to see Nabby in another jersey, I don't know if I could handle Patty being out of teal too.
I'll miss Nabby. For all his ups and downs, he has been the man in nets for 10 years and he has served us well. I would have loved to see him lift the Cup with Team Teal, but it was not to be. I wish him the best of luck wherever he goes and am sad that he won't be able to finish his career here.
Thank you for a fantastic, and occasionally heart stopping ten years Nabby. Good luck, and we will miss you seeing you in teal.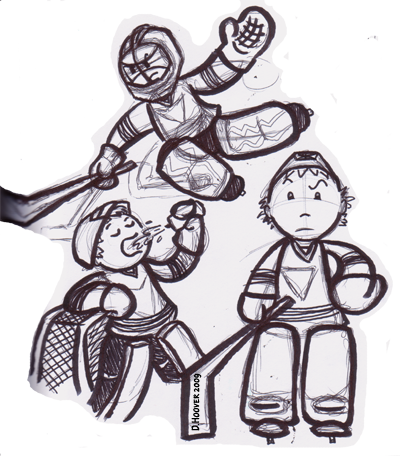 ---
And to address tonight's popular twitter and HFBoard rumors, Gonchar to the Sharks is just that. A RUMOR. We have no confirmation from any reliable news sources. (this poorly translated Russian article says MAYBE and hardly counts as evidence of anything other than the existence of Google translator) Until we do, do not take it seriously.