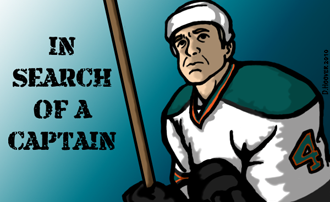 Blake has a ridiculously hard to draw face. What's up with that?
Now that Blake has officially announced his retirement, the Sharks are on the hunt for a new man to wear the C. There are several obvious choices (Boyle is probably the far and away favorite choice amongst fans, with JoePa a sure fire for A and future C if we have anything to say about it) but I thought it'd be fun to explore all our options. So I went down the roster as it stands today, minus Blake, and evaluated each and every player on it. Everyone has the potential to be Captain right? And even if they don't, it sure is fun to see how everyone on the team stacks up against each other in the leadership department. Even if I happen to be making up the definition of leadership as I go along.

This list is in no particular order, aside from the one listed on the Sharks official page.
Ryane Clowe: CLOWEVERFIELD!!!!!!! he could stand to plant himself in front of the net more often. perhaps if he had a shiny white C sewn to his butt, he'd be more inclined to stick that thing in the opposing goal tender's face.

Logan Couture: Juicy Busty TEETH!!! Prince Logan is a good choice, for a rookie. But that's just it, he's a rookie. Plus, he hasn't won the Cup by himself yet. He needs time to mature and win several Stanley Cups singlehandedly. (he won't live up to expectations if he doesn't)

Dany Heatley: That crazy eye could creep out many an opposing player. Although I don't think any of us are ready for all the stories his donning the C would bring.

Dwight Helminen: Dwight Whominen?!

Manny Malhotra: Manny would be Manny, and that's all you need to know.

Patrick Marleau: Patty becoming captain again is probably a no go. Aside from the fact that it would generate another season of annoying stories, you can't just take the C away from a guy and give it back. Maybe his beard could become the captain.

Jamie McGinn: He'd be such a cute little captain...awww.... <3
Torrey Mitchell: He'd be a favorite of the ladies. Awww yeaaaaaaaaahhhhhhhh

Scott Nichol: Nichol City would be kicking as and taking names, all while being the shortest captain in Sharks history *

Jed Ortmeyer: I can't make fun or Ortmeyer. Dude is too classy. If he wants the C, he can have it. With bells on.

Joe Pavelski: He's the Great Pavelski! He's odds on favorite to be the next long term C wearer after Boyle. No joke here, this kid has leader written all over him.

Devin Setoguchi: Cap'n Gooch has an amazing ring to it, don't you think?

Brad Staubitz: I have one word for you: Tootoo.

Joe Thornton: Shirtless Joe is too shirtless for your silly C!

Dan Boyle: The only funny hting will be if he's NOT Captain. And that will be like funny WHAWHA?

Jason Demers: uhm...

Kent Huskins: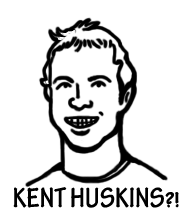 Jay Leach: Hard to say anything about a guy we saw maybe once.

Douglas Murray: Aside from the fact that Murray could literally smash anyone, he also becomes an offensive powerhouse when given a chance to show he's a leader on the ice. That preseason hatty from last year would become a regular occurance. Douglas Murray has my vote.

Marc-Edouard Vlasic: He doesn't smile nearly as awkwardly as Patty, though he can look just as confused. Point for Pickles!

Niclas Wallin: HAMBURGER!
Thomas Greiss: Ladies and gentlemen, the heart of the team.

Evgeni Nabokov: That whole C thing didn't work out so well for loooooooooooouuuuuuuuu. Just saying.

*may or may not be the shorest captain in San Jose Sharks history