Gameday! Last Night's Game Pwnd The World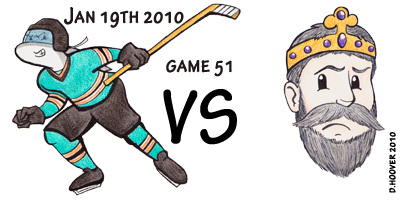 Tonight @ 7:30
CSN-CA and KFOX
14 of 18 Sharks got a point last night in a game that say 8 different players score a goal. EPIC! That game was so awesome, both Mina and I were kicking ourselves for not impulse buying tickets to it. How often does one get to hear "WE WANT 10!" chanted by the fans?
I'm pretty much going to mail the rest of this one in and point you all at some of the various awesome and amusing posts regarding last night's game. I'm under the weather, Mina's under the weather, and Afro is in Canadian weather. Plus I'm a little scared to discuss tonight's game, especially following a brilliant performance by the Sharks the night before.
Does that make sense?
I'm not sure, but anyway, here are the aforementioned links:
I would say the last post is interesting, but to be honest, I can't focus well enough to read it right now.