Gameday! Playoffs, Round 1 Day 14
We've said good bye to a lot of friends this week; the Sabres, the Sens, the Preds, the Kings, the Avs, and yet the first round is still not yet complete. Two game remain, one in each conference, to decide who will advance and who will go home. With the resolution of Hawks v Preds last night, the West's second round match ups are nearly complete. The Canucks and Blackhawks will have a rematch in the second round while the Sharks wait on the outcome of tonight's game 7 between the Coyotes and Red Wings. Time to put on your Nostradamus caps folks, and pick who our second round opponent will be.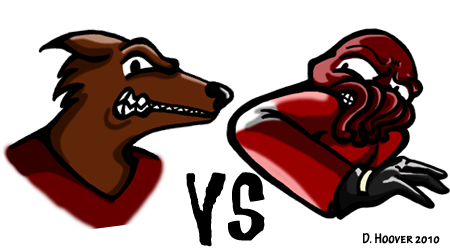 6pm Pacific/pm Eastern
RDS, TSN, Versus

Series tied 3-3
Tonight, winner takes all
The only guarantee in this game 7 is that whoever advances won't be an easy draw.
BRING IT!