Gameday! Beat the Flames!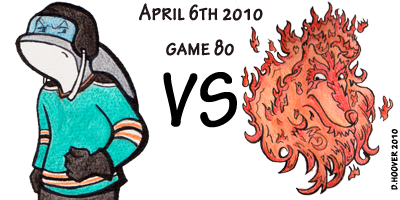 Today @ 6:30pm!
A few technical notes on today's game before we get started:
First:
For those of you who have satellite tv the game has been shuffled to a second plus channel thanks to some confluence of basketball, baseball, and the moon in the third house. Details
here
. Those of us with cable in the Bay Area can still find the game on CSNCA, channel 41. (or some fancy channel, 721, if you have HD) Those of you in the Sacramento/Central Valley area should hit channel 104.
Second: If you need an excuse to go out this Tuesday night, (and really, who doesn't?), there's a viewing party at Stanley's. One of those "coolest game of the [insert relevant time period here]" deals. Stanley's can be a fun place to watch a game, (as long as you don't mind not being able to hear it) but I suggest eating ahead of time or sneaking in your own food because they are way overworked when the house gets packed.
Onto business.
I still hate the Flames. It doesn't matter that this is quite possible the last time we'll see them this season (or is it?), I still loathe them. Don't get me wrong here, I have nothing against Flames fans (though I question your taste in hockey teams), it is the team that has my ire. They're a constant thorn in the Sharks Northwestern side. It's annoying, It's ridiculous. These teams seem to hand one another absolutely embarrassing losses every single year. It has to be spill over from the 03-04 conference finals and the 07-08 quarterfinals. Clowe is still letting you know that there is no crying in hockey.
To top it all off, despite having a very similar recent string of playoff falters, I don't see anyone calling them out for choking. No call for Iginla's head. A good team not quite living up to expectation, and yet, no internet evisceration. WTF people! At least be consistent with the HWFO. Yeesh! The drives me nuts.
Would I like for the Sharks to beat them tonight? YES.
It's not just about the points, it's about pride. I hate the Flames. Let's show them who's boss round here.
Go Sharks!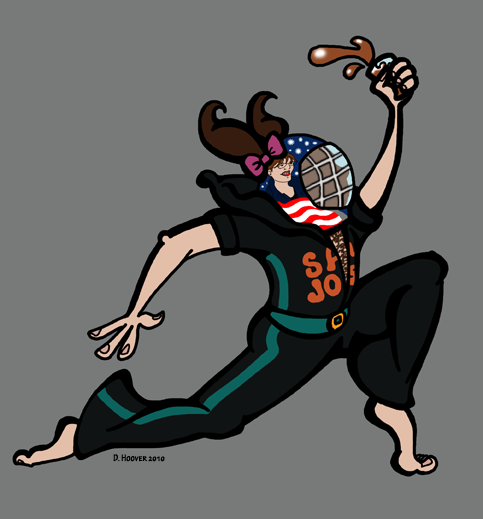 This better work.
It's a looooong story.