Gameday Sharks Meet the Dreaded Wings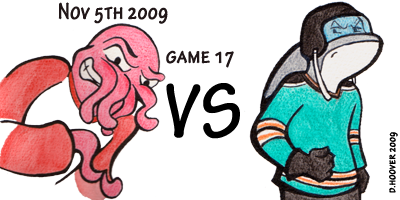 Another afternoon game.This time at 4:30 Sharks time and OMGTELEVISED. Don't get me wrong, I love listening to Bakes and Rusanowsky. They're some of the best in the biz, hands down. I like to put them on for after game coverage and bring headphones and a small radio to games so I can listen on my way home. There's just something about being able to WATCH a game that seems so much better.
Especially a game against the Wings.
Ok, I know, they aren't the same Wings team that's been dominate since, what, the big bang? But they're still dangerous. Any team is dangerous, and this team has a history of being ridiculously good.
Post game recap from last night after the jump.(or it will be when I can figure out why the read more tag isn't working)
Post Blue Jackets, Round 2, Game Recap:
So this is how the game broke down yesterday:
First the CBJs were in control.
Then the Sharks were.
Then Joe Thornton scored. There was much rejoicing.
Jaime Baker "This just in, this just in. Sharks fans, Sharks score the first goal of the game." I laughed out loud when I heard that. He said it so deadpan, it was great.
The the CBJs scored. (Chimera) There was much swearing from Mina.
First period ended tied at 1 a piece
The second started:
First the Sharks were in control
Dany Heatley scored. Much rejoicing again as the Sharks too the lead.
The Rick Nash had to rain on our parade by scoring a goal for his team. Because that's what Rick Nash does.
From then on the CBJs mostly controlled the second.
Period ended tied at 2 a piece
The the third started:
No one controlled the third. It was all grind grind grind, post, chance, grind grind grind, way too close a chance, period ends.
OT happens. 5 minutes pass and no one scores.
Shoot Out:
Cbjs (Filatov) go first and miss.
Sharks (Cloooowwweee) go and miss
Cbjs (Stralman) go and miss again. I start to wonder if this will be another 6 rounder
Dan Boyle says no, and scores.
Rick Nash is up. Crap. It's Rick Nash! omgomgomgomg....
Nabby Saves!
Sharks win 3-2.
Cbjs get the loser point.
Everyone goes home. Except the Sharks who fly to Detroit instead.