Gameday! Chicago's Back, Back Again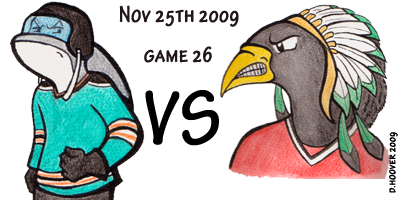 Party starts today @7:30 Shark time.
Hossa is set to return/start his first game in a Blackhawks uniform tonight. Torrey Mitchell, not so much. Which is good, because if he was starting in a Blackhawks uni, we'd all be kinda pissed. He should be back for a game soon though *knock on wood* should the hockey gods see fit to grant him a reprive from injury.
Am I little worried about this game? yeah. Chicago is annoyingly good this year and the Sharks didn't fare so well against them last week. They were on the second game of backto backs however, and having been on a long road trip only a few games before that, odds are pretty good that we weren't seeing all they could bring. Hopefully they'll fare a bit better this time and give us Sharks fans a good win to chew on over the Thanksgiving holiday.