Gameday! Can Heat Lightning Strike Twice?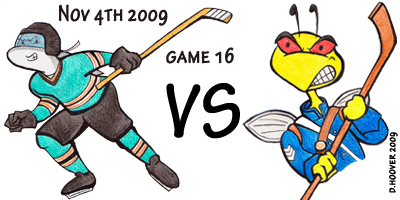 This game will NOT be televised locally. NHLN-US will have the game in HD. For the rest of us, Jamie and Dan have our back radio side. Love those guys.
The game kicks off today at 4pm Sharks time. Set your tivos and DVRs. That is the one problem with games in the eastern time zone, they're early. Luckily for me, unemployment makes afternoon games easy to catch. I used to have to listen to them on the radio at work, and try to contain my cheers (or swears) so as to not frighten the customers.Though I'd happily trade in the rest of the afternoon games this season for a regular job at a work place that allows me to listen to games, either on the radio or online.
But enough about me, the last time the Sharks faced the Blue Jackets it was awesome. It didn't start out awesome, but it ended awesome. It was the home opener. Heatley got a hat trick. Boyle scored. Vlasic scored. Seto scored. The Sharks pwned the Blue Jackets 6-3. We got to see the salute for the first time. Not Kyle fought with ONE ARM! Banners were unfurled. Nachos were had. It was the first game of the season in our new seats. The evening was good.
Will it be good again tonight? You'll have to tune in to see! (or hear!)