Happy [insert winter holiday here]!!!
Be it Christmas, Hanukkah, Kwanzaa, Solstice, or any of the many other holidays that likely exist this month that I am less familiar with, hope it was or is a good one.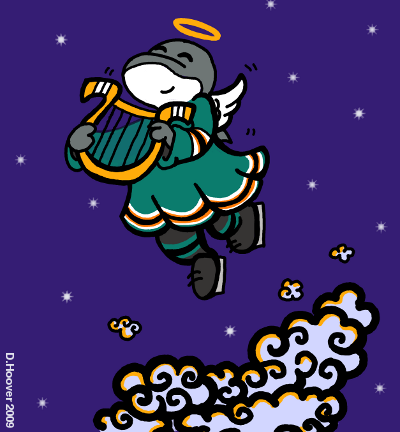 I was inspired by a tree topper that had absolutely nothing to do with angels or the Sharks.