Gameday! Dallas For Dinner Again?!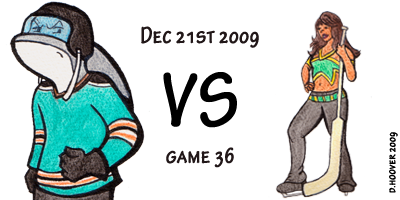 Can this not go to a shoot out please? By which I mean Sharks win in regulation. Tonight. Don't want to be ambiguous.

I think this drawing might be cursed. I'm going to have to change it. I mean, it's the Stars, guys. They aren't as good as they've been in recent seasons...
*sigh*
That's really no excuse. Look, this is heated division rivalry. Maybe it doesn't have the same awesome chants the one against the Ducks does, but it's older, deeper, more ingrained in the fans psyche. Plus, Dallas has Ott. That dude's annoying. I mean like really really annoying. Here's hoping he gets "crankshafted."
Game starts tonight @ 5:30. CSN-CA and radio will have you covered.
Opposition coverage can be found at The Other 6 Seconds.