Gamdeday! We Can Has Home Win?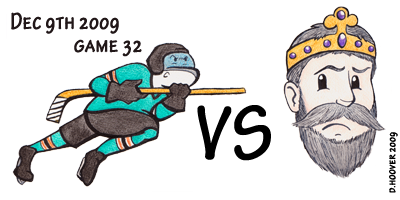 Ah, the Kings. Why do you have to be so good this season? Why? We need an easy win at home, and you, good sirs, will not provide us with that. No, no, what you will do is cause us an insane amount of trouble. That is what you DO.
The Sharks will be facing the King's backup, Esberg, not Quick, but we have seen backups become brick walls against the Sharks before. I swear they all have some goalie force field hidden in the away locker room. They send each other texts so they can find it. This is the only sane explanation I can think of.
I don't usually do predictions but I think this game will make me roll my eyes and sigh at some point. You can put a crisp, new Washington on that call.
Solid as Ms. Cleo.